The Graham Hart Show will be Streamed Live Tonight on this Monday, October 23rd from 6-8pm eastern. Graham will be once again joined by Brian aka "Brizer" and His featured guest will be Miriam Al-Fatah - A Libyan activist residing in Souhern Europe, who has just returned from Tripoli.

Tuesday, July 1, 2014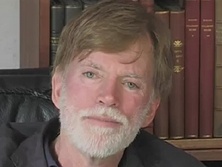 ​Dr. David Duke has an amazing, emotional Birthday broadcast today that cannot help but motivate and inspire you. He shares the fundamental, most important things he has learned in his accomplished, truly heroic life, and he can help lead you to a more fulfilled life in pursuit of our freedom!
David's site
Rense Archive
56k CF
Download
Posted by zapoper
at 12:09:00 PM
2 comments: