The Graham Hart Show will be Streamed Live Tonight on this Monday, October 23rd from 6-8pm eastern. Graham will be once again joined by Brian aka "Brizer" and His featured guest will be Miriam Al-Fatah - A Libyan activist residing in Southern Europe, who has just returned from Tripoli.

Thursday, December 26, 2013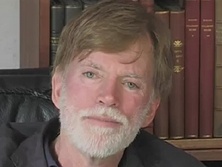 Today: Dr. David Duke and Dr. Patrick Slattery talk about Christmas and New Year and why this time of year is vital for not only our politically revolutionary direction but also the direction and achievement and fulfillment of our own lives. Also they discuss the Jews that we may encounter in our own lives in teachers, friends, etc. and how to interact with them. It answers the question of how much does the average Jew know about the machinations of the Jewish extremist leadership and what is the role of the Jew that you might know in the overall scheme of things. Some revelations here may surprise you. Finally Dr. Duke talks about the direction of his work and movement over the coming year and how you can get involved.
David's site
64k CF
Download
Posted by zapoper
at 12:24:00 PM
No comments: