The Graham Hart Show will be Streamed Live Tonight on this Monday, October 23rd from 6-8pm eastern. Graham will be once again joined by Brian aka "Brizer" and His featured guest will be Miriam Al-Fatah - A Libyan activist residing in Souhern Europe, who has just returned from Tripoli.

Thursday, July 25, 2013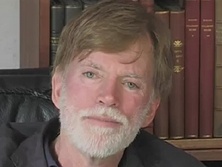 Today: Dr. David Duke discusses bio and human diversity and the new effort of the Zio Controlled Federal Government of the U.S. to purposefully destroy European American and African American communities. Then He and Kay Whalen in the second half of the show have a discussion on health and fitness and Dr. Duke shares some of the important things he has learned about developing and maintaining fitness into the upper years.
David's site
56k CF
Download
Posted by zapoper
at 12:34:00 PM
No comments: