The Graham Hart Show will be Streamed Live Tonight on this Monday, October 23rd from 6-8pm eastern. Graham will be once again joined by Brian aka "Brizer" and His featured guest will be Miriam Al-Fatah - A Libyan activist residing in Souhern Europe, who has just returned from Tripoli.

Monday, June 10, 2013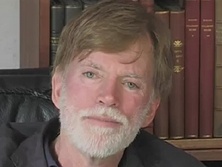 Today: Dr. Duke has a really great show today with a powerful opening segment on life, morality, purpose, and he goes into the incredible horror of the world's greatest holocaust in all of human history, the Jewish-led Bolshevik Holocaust that is hidden from our consciousness by the Ziomedia. Then he talks about the true power behind Zionism and Dr. Slattery joins him in a discussion of the Jewish tribal domination and manipulation of leftist and progressive organizations.
David's site
56k CF
Download
Posted by zapoper
at 5:48:00 PM
No comments: