The Graham Hart Show will be Streamed Live Tonight on this Monday, October 23rd from 6-8pm eastern. Graham will be once again joined by Brian aka "Brizer" and His featured guest will be Miriam Al-Fatah - A Libyan activist residing in Souhern Europe, who has just returned from Tripoli.

Friday, December 28, 2012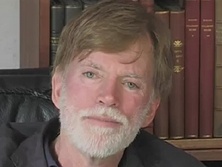 Today: Dr. Duke discusses his latest in-depth article called Deir Yassin, the Gulag, Porn, and the Violence and Depravity of Hollywood. This article shows that all these elements are related and have relevance to not just Palestine but to the Western World and indeed all of humanity. Then Dr. Duke brings on Kay Whalen and Special guest Pauli Halstead the author of Primal Cuisine, Cooking for the Paleo Diet.
David's site
56k CF
Download
Posted by zapoper
at 2:03:00 PM
No comments: