The Graham Hart Show will be Streamed Live Tonight on this Monday, October 23rd from 6-8pm eastern. Graham will be once again joined by Brian aka "Brizer" and His featured guest will be Miriam Al-Fatah - A Libyan activist residing in Southern Europe, who has just returned from Tripoli.

Tuesday, September 11, 2012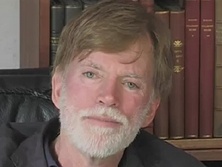 Today: Dr. David Duke and Dr. Kevin MacDonald have a special Memorial day show that exposes the Zionist manipulation of America into wars that betray our brave men and women of our armed forces. This program shows the Israeli terrorist attacks against Americans such as in the USS Liberty attack, the Lavon Affair, The Jonathon Pollard Spy Case, and the overwhelming evidence that Israel had foreknowledge of 911 but let the carnage happen to support the Israeli war agenda.
Download
David's site
Posted by zapoper
at 12:14:00 PM
No comments: