The Graham Hart Show will be Streamed Live Tonight on this Monday, October 23rd from 6-8pm eastern. Graham will be once again joined by Brian aka "Brizer" and His featured guest will be Miriam Al-Fatah - A Libyan activist residing in Southern Europe, who has just returned from Tripoli.

Thursday, March 1, 2012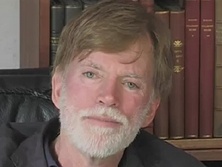 Today: Dr. Duke and Dr. Ed Fields discuss the old relationship between Zionism, Judaism and Communism and their methods of conquest not just in Palestine but of whole nations like Czarist Russia and 20th Century America.
Download
David's site
Posted by zapoper
at 1:05:00 PM
No comments: